Holiday event for HEX is now alive.  What exclusive item(s) can we get?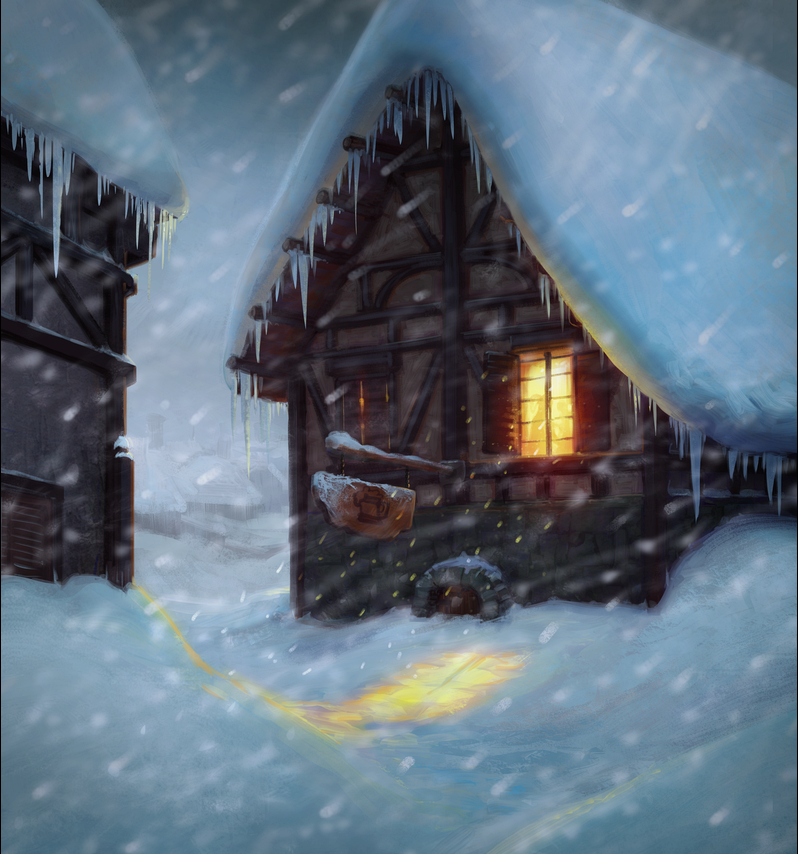 PvP Alternative Art Card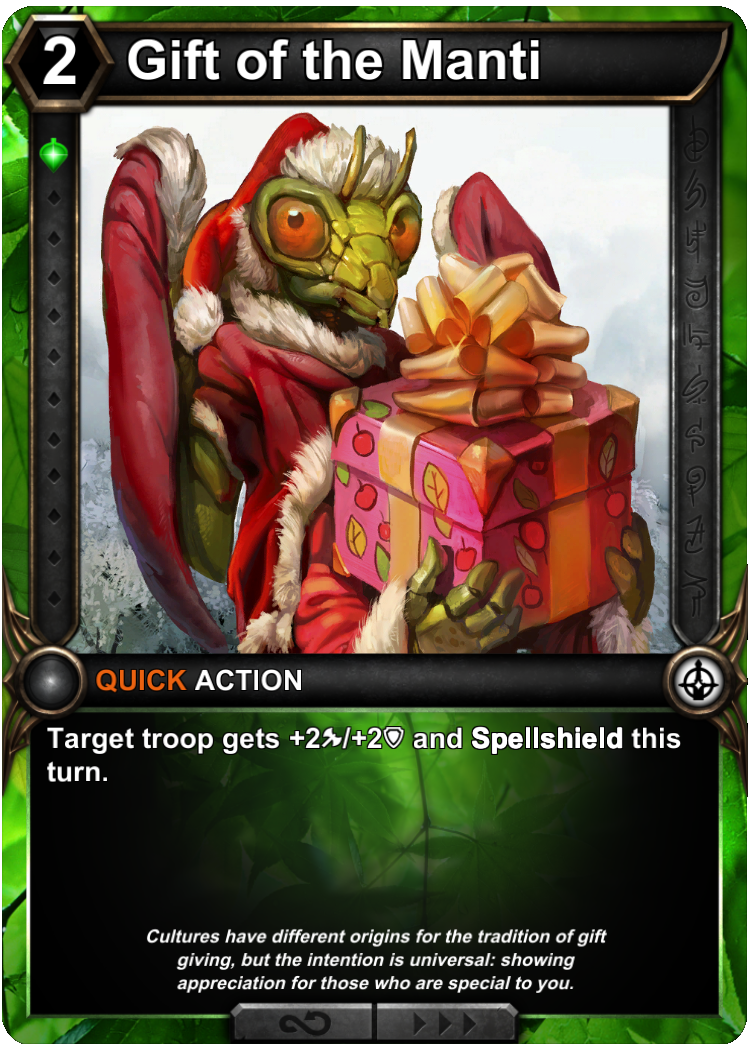 Sleeve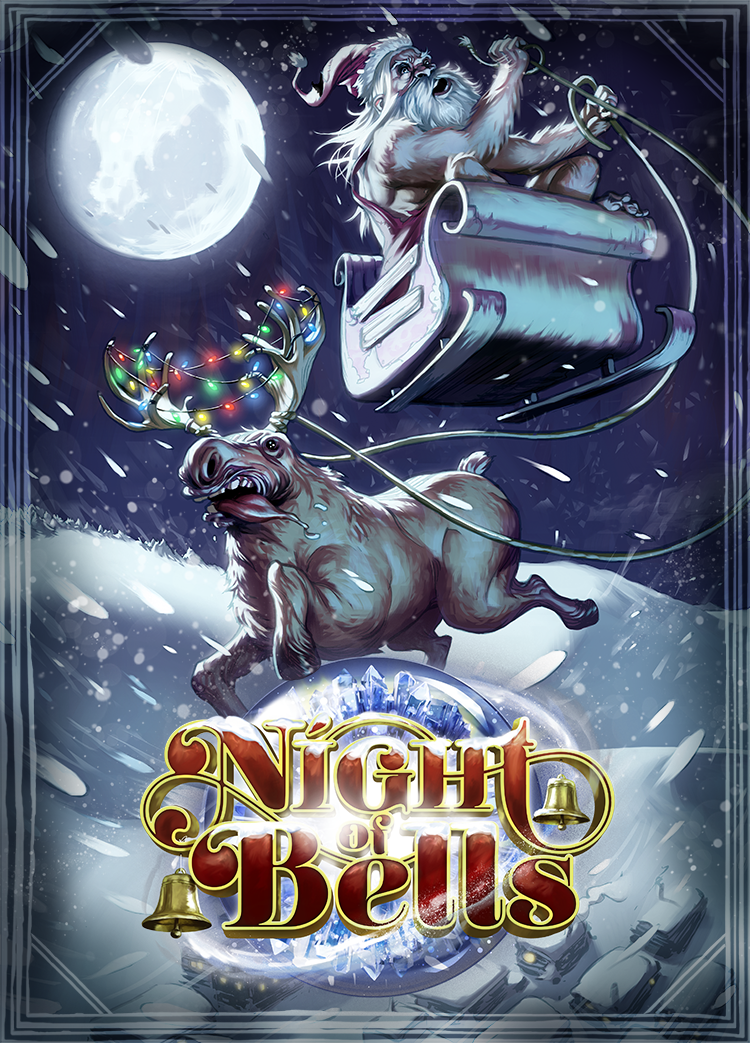 PvE Card + Equipments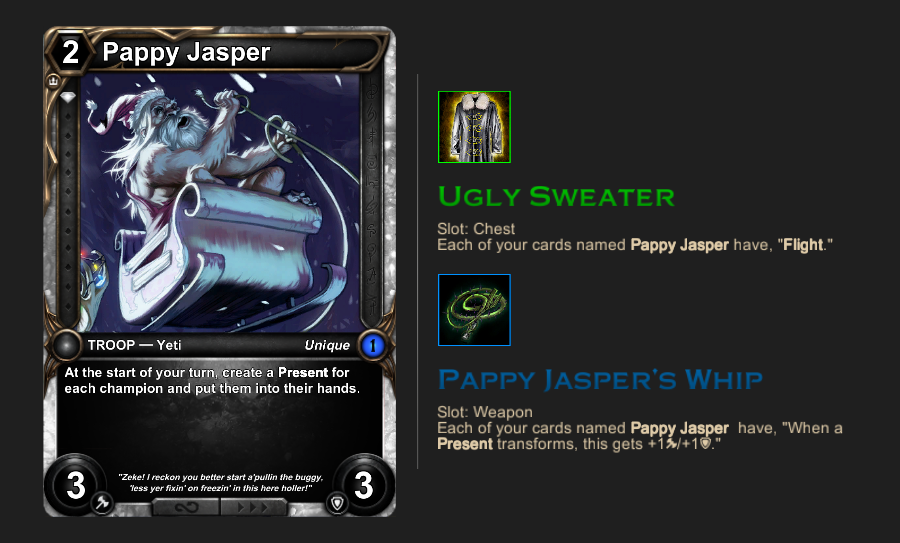 How do we get these?
Sleeve: The first time a player logs in during this holiday, they will receive the Pappy Jasper sleeve.

Alternate Art Card: All tournaments will have a participation prize of an AA Gift of the Manti card. Basically, enter a tournament, get the card.

Players that win a constructed ranked ladder match will have a 25% chance of earning an AA Gift of the Manti card.

PvE Card and Equipment: Players can earn PvE items by playing in campaign dungeons. There is one card and two equipment items to earn. By defeating any dungeon you will earn one of the three items at random. Each of them has a percent chance to drop: 15% on the Rare equipment, 25% on the Uncommon equipment, and 60% on the card.

Card

Equipment

Pappy Jasper's Whip (

Rare

)
Ugly Sweater (

Uncommon

)

Deck the halls between Monday, December 19 at 10am PT (Worldclock) and Monday, January 2 at 9:59am PT (Worldclock). Let's make this Night of Bells one to remember!